Wednesday, April 29, 2020
I have a new batch of Needlework Labels!! This set is called "Colonial Children & Their Pets" and I just picked them up from my printer this morning.
Check them out when you get a chance!
I hope you are all well and aren't going toooo stir crazy. I am doing fine, but sure miss seeing Liz all the time and antiquing and just being out and about among people. It's time a make a visit to Florida to see my Mom, but can't imagine that happening in the near future.
Kathy's Jewelry
Kathy's Sampler Charts & Antiques
Repeat the Sounding Joy
Maddie
Pretty as a Peacock
Halloween Greetings
Minerva
Tea Keeper
Miniature Quaker Sampler
Autumn Harvest
Tonight is Halloween
Miss Elizabeth Perkins
Halloween Stocking
Ann Smith, Reproduction Sampler
Time Enough
London Zoo
Dearie and Darling
Peace on Earth
And Heaven and Nature Sing
Home in My Heart
Painted Wings
My Day Complete
Daniel Boone
This Little Gift
Good Intentions
Autumn on Lazy Bear Mountain
Bird's Eye View
Little Lamb
Three Snakes in Paradise
Susanna Folley, Tombstone Angel
Girls...
Liberty Bell
Bird Study
A Halloween Birthday
The Village
Rodney
Mary Cotton
Pennsylvania Fraktur
Rebecca
Gregory in the Garden
Blue Spruce
Reindeer Games
Anna's Bird
A Multiplying Bird
Adam & Eve Revisited
Black Heart
Riley Harbor
Bee Study
A Fine Farm House
Noah's Ark
Grace
About Me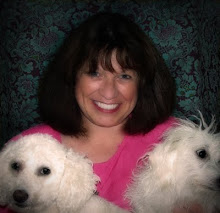 Kathy Barrick
View my complete profile
News from the Raven's Bench